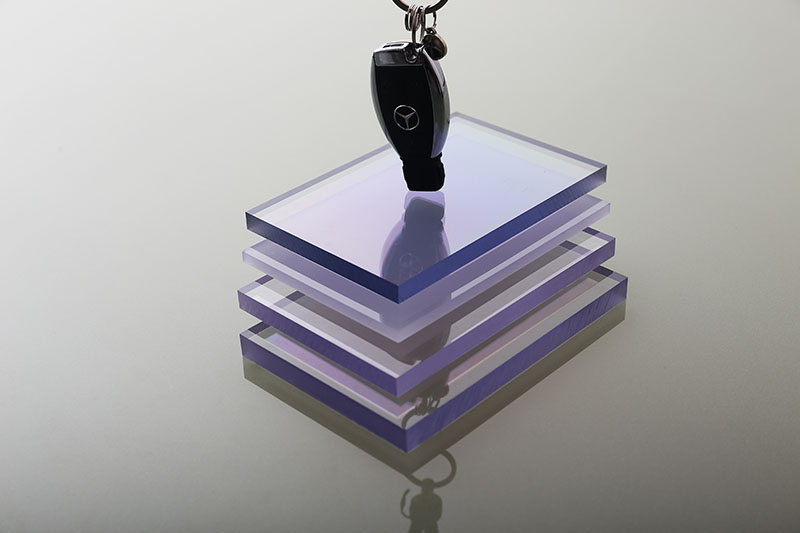 Specifications of 100% virgin ten years guarteen polycarbonate sheet
Thickness: 4mm to 25mm
100% virgin Bayer/Lexan material
UV protection(One side or two sides)
10-year warranty
Certificate :ISO9001:2015, ROHS , SGS
High quality & competitive price
Color: clear, green, blue , light blue , brown , opal , red , yellow .
Delivery time :7-10days for 1*40FCL .
Payment : T/T , LC , CASH .
Polycarbonate Sheet Standard size
Width:1200-2100mm
Length: 5800mm, 6000mm , 11800mm
For large order , color and size can be customer made.
Thickness(mm)
Structure
Weight(g/sqm)
Min.Bend Radius(mm)
K value (W/M2K)
4
    2-layer
850
700
4.1
5
1000
875
3.8
6
1300
1050
3.6
8
1500
1400
3.3
10
1700
1750
3
6
    3-layer  
1400
1050
3.4
8
1600
1400
3.2
10
2000
1750
2.7
12
2100
2100
2.6
14
2400
2450
2.4
Appliation of 100% virgin ten years guarteen polycarbonate sheet
1) Building skylights
2) Indoor partition, folding screen
3) Furniture
4) Bathroom
5) Natatorium coverings